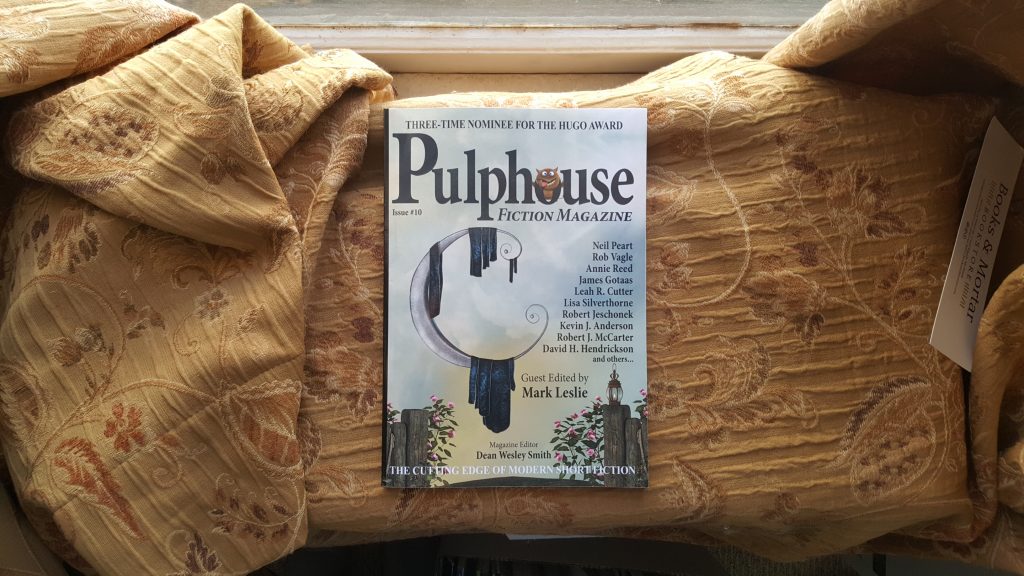 And what a Spring it is so far, with temperatures in the 60s and sunny and beautiful. The tai chi and kung fu classes have moved back outdoors, and there we will remain, weather permitting, until the snow flies again in November or December. Almost eight months of outdoor classes is pretty good for Michigan.
The new issue of Pulphouse Magazine was the only reading material to arrive in the past week at the Library of Winkelman Abbey. This has made my life a little easier, as I am in the midst of organizing all of my bookshelves, recycling many years of old literary journals, and making one of my bookcases the exclusive home of the many books I own which have been inscribed to me by their authors. The goal, of course, is to outgrow that shelf once the world is in a state where readings and book signings and conventions can happen again. So maybe 2022 or 2023.
In reading news, I am still working my way through the backlog of books in translation. Currently in front of me is Juan José Saer's The One Before, translated by Roanne L. Kantor, and published by Open Letter Books. After this month I am going to broaden my reading habits a little, and rather than five or six works in translation a month, only attempt two or three, which will leave room for more of the nonfiction, poetry and genre fiction which is also slowly but steadily piling up.
In writing news, as always, there is no writing news. Perhaps next week.
Happy Spring, eveyone!