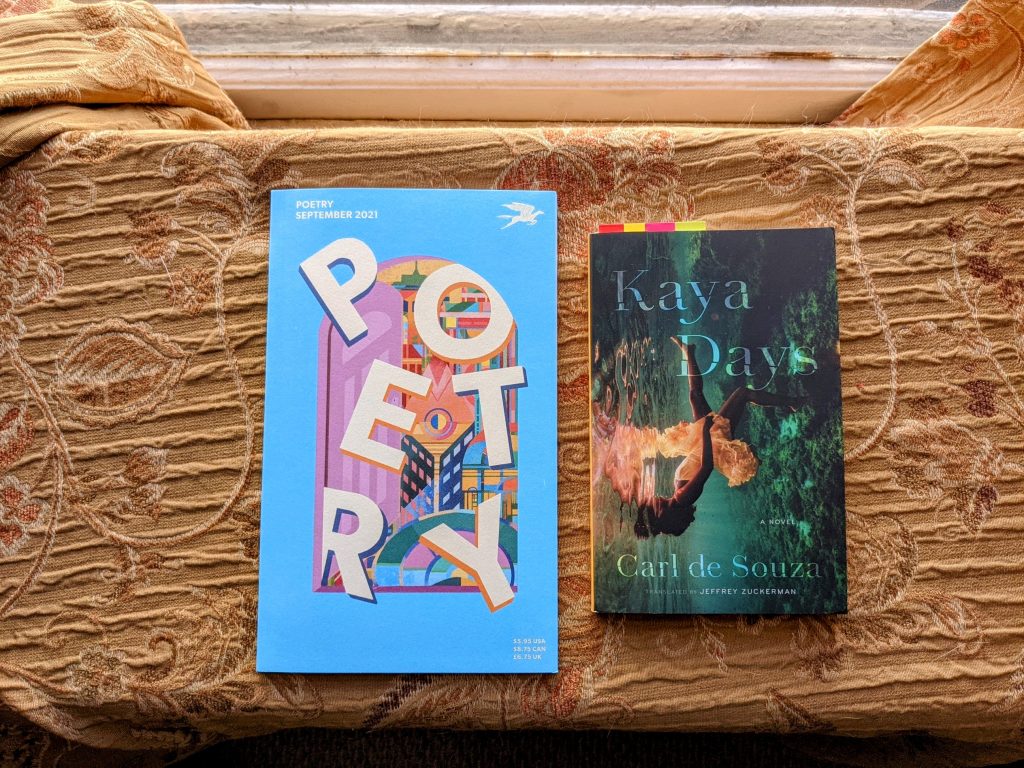 Last week was the first week since mid-July to consistently have nights cool and dry enough to be conducive to comfortable sleeping.
The past week was a slow one for the acquisitions department here at the Library of Winkelman Abbey. Pictured above are the most recent issue of Poetry and the new shipment from my subscription to the catalog of Two Lines Press, Kaya Days by Carl de Souza, translated by Jeffrey Zuckerman.
In reading news, I finished Skull & Pestle and immediately picked up Worlds of Light & Darkness: The Best of Dreamforge and Space & Time, vol. 1 which, being true to its title, is full of extremely good writing.
I also started A Swim in a Pond in the Rain by George Saunders, which is absolutely brilliant, and already one of the top books on reading and writing I have read in the past decade. I can see myself returning to this one, again and again.
In writing news, I have nothing to report. Family events took up all of my time and energy this week, and will likely be disruptive for some time to come. I hope to have equilibrium regained before the start of NaNoWriMo.