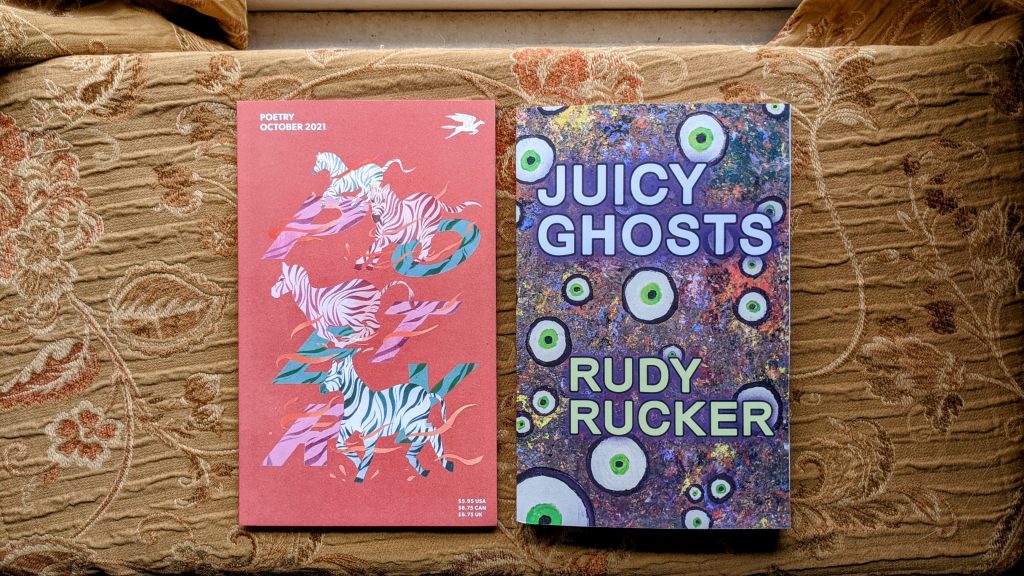 Another short update, due to some intense family stuff.
This week saw two new bundles of pages arrive here at the Library of Winkelman Abbey. On the left is the latest issue of Poetry. On the right, fresh from his latest Kickstarter, is Rudy Rucker's new book Juicy Ghosts.
In reading news, I am closing in on the end of S.A. Chakraborty's The Kingdom of Copper, and still enjoying it immensely. I am now about halfway through George Saunders' A Swim in a Pond in the Rain, and I consider it one of the best books I have read this year, and one of the best writing books of the many such I have read.
In writing news, as usual, there is no writing news. Perhaps next week. Or the week after.