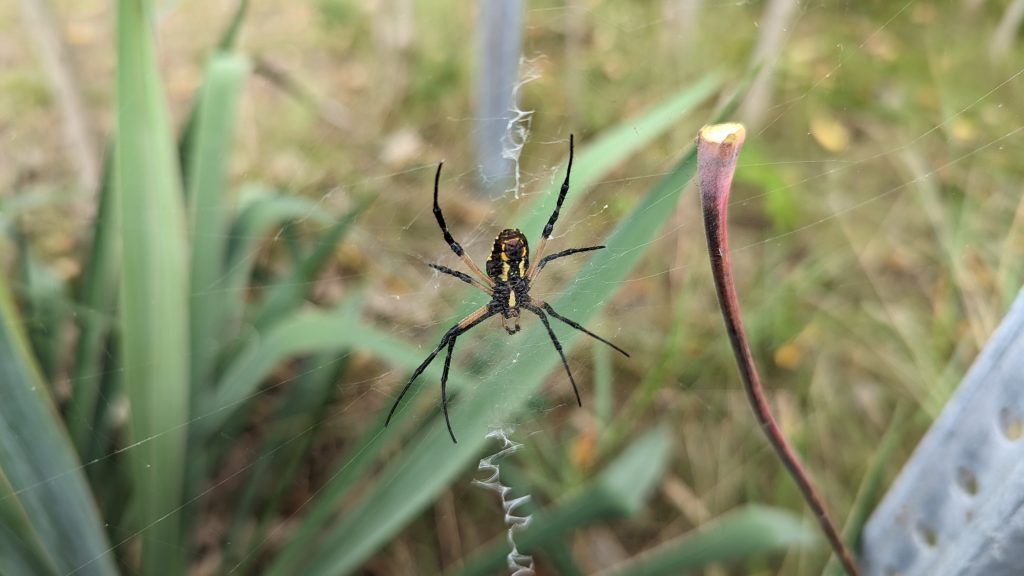 Wow, was September busy. Very little reading, very little writing. I am in the second week of a stay-at-home vacation now, and my brain is slowly un-kinking, and for the first time in months I feel like I might actually be able to write again.
I have several projects in the works right now. The most immediate is NaNoWriMo which is a mere 27 days(!) away. This year I am going to attempt fifty flash fictions. To that end I have created a simple prompt generator which you can access here. Simply click on the button at the bottom of the page to generate a prompt (or perhaps more accurately a "seed") made up of subject, setting, and genre. With this programmed tool in hand, I feel confident that I will be able to reach the goal of 50,000 words by the end of November.
So it is an excellent coincidence that the October IWSG topic is something very much in my wheel-house. The Insecure Writer's Support Group question for October 2023 is: The topic of AI writing has been heavily debated across the world. According to various sources, generative AI will assist writers, not replace them. What are your thoughts?
Short answer: It depends on the context, the writer, and what is being written. And it also depends on what is meant by both "assist" and "replace."
I have been a programmer since 1999 and have been researching ChatGPT and similar technologies (hereafter abbreviated as "LLM") for a little over a year at this point (Notebook here). Here is a bulleted list of some of my thoughts.
LLMs write passable prose. The more technically specific the prose, the closer their output approximates that of a competent human writer. LLMs will likely be a big boost for technical writers, assuming the data sets on which the LLMs have been trained include well-written technical documents.
LLMs are trained on staggeringly huge amounts of data. ChatGPT uses everything that the owners could scrape from the entire (English language, primarily) internet as of two years ago. This includes innumerable works of fiction. What LLMs produce is a distillate of the available ingredients, based on the recipe, which is the prompt entered by a user. Therefore, ultimately, the quality of the output will vary according to the quality of the prompt, with respect to the entirety of the data set from which the LLM pulls its response.
LLMs have been called "sparkling autocomplete" and "stochastic parrots," both of which are accurate if incomplete assessments. Their responses to queries are not random, nor are they completely predetermined. What LLMs return is the most statistically likely collection of words based on a request. LLMs have no concept of a "right" or "wrong" answer. It's all probabilities based on word order in their training sets.
Therefore technical writers and writers of non-creative nonfiction will likely be most affected by the advent of LLMs, simply because these types of writing most closely adhere to formal grammars and constrained syntax. In other words, the closer the desired output is to something that could be used as logical input (e.g. programming), the more likely that the output will be useful to human users.
But since LLMs have no concept of "correct", there will always need to be subject-matter experts who can verify the output of LLMs, in order to ensure the accuracy of the responses. So technical writers may find their job descriptions changed to "technical editors", or something similar.
When it comes to creative output (fiction, poetry, etc.), the work produced by LLMs ranges from "terrible" to "competent." Just as these tools have no intrinsic understanding of right and wrong answers, they also have no concept of "good" and "bad" writing. And given that the overwhelming majority of creative content in their training sets is "mediocre" to "competent," the distillate of that work will be of a similar quality.
But while the output of LLMs may never be better than "good," in many cases, "good" may be good enough. As much as writing is a skill, so is reading, and what people like to read is completely subjective. The same story told by five different authors may have zero crossover in their readers. We like what we like.
Publishers of creative writing are already finding themselves inundated by LLM-produced works, and while the editors are generally competent enough to spot the difference, this wastes resources which could be put to better use publishing good content from real humans.
So I don't think creative writers will be "replaced" by LLMs, but we do have additional competition for attention. Writers and readers alike will need to continually improve their craft if they want to stay ahead of the machine-generated slush pile.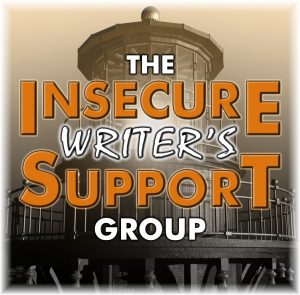 The Insecure Writer's Support Group
is a community dedicated to encouraging
and supporting insecure writers
in all phases of their careers.