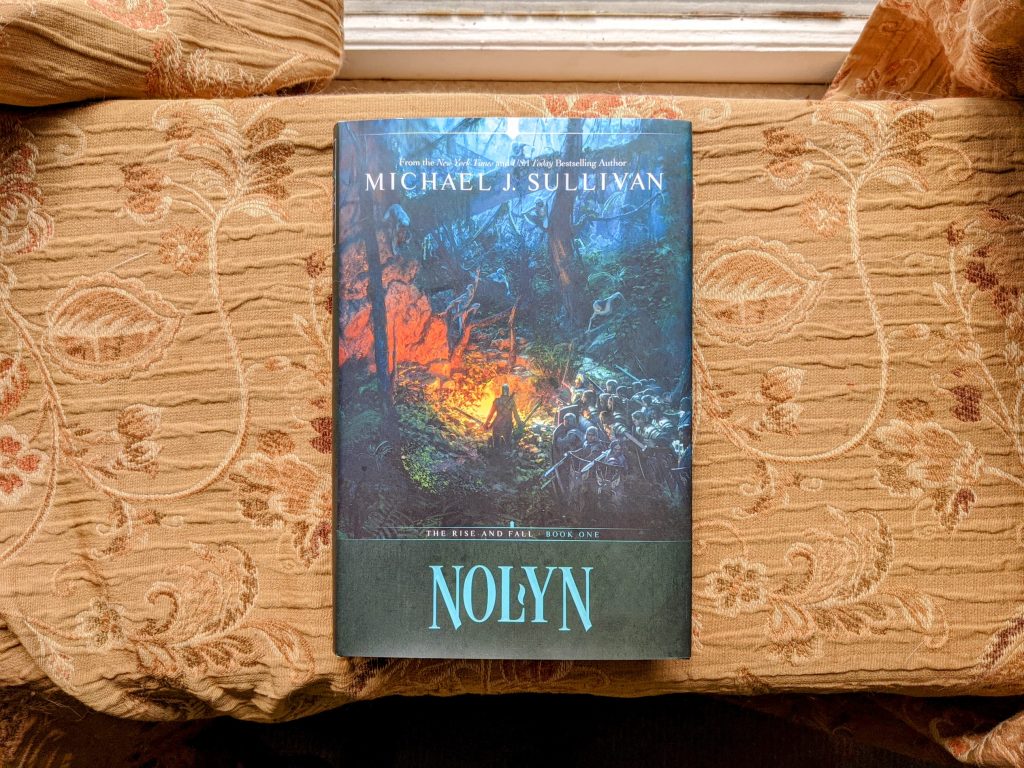 As I write this post I am on the last day of my two-week vacation, and I feel like I have relaxed enough, finally, that I could enjoy a vacation. And I will hold that thought front and center when I log in to my work computer bright and early tomorrow morning. I could make a long post about how a stay-cation in the age of COVID feels, compared to any other vacation in any other year, but I fear such a post would quickly devolve into petulance and whining.
Only one new book arrived this week: Michael J. Sullivan's new novel Nolyn, fresh from his (extremely) successful Kickstarter campaign. I had the good fortune of meeting Sullivan at ConFusion 2019 (or maybe 2018), through Dyrk Ashton, who knew Michael from the vibrant self-published fantasy community (to which I might one day belong, if I ever finish writing something).
In reading news, I am still working my way through Automating Inequality, and I still have to stop reading about every ten pages in order to let my blood cool down. I can't remember the last time a book angered me so much and so frequently. Then again, considering the books I have been reading over the past three years, I feel this way quite a lot.
I am about two thirds of the way through Jim Harrison's The Road Home, and it stands up to the test of time, though I am not enjoying it as much as I did Dalva. This is not to say I am not enjoying the read; far from it. The Road Home is one of the best books I have read in the last few years. But Dalva is better.
In writing news… tune in next week. Or the week after.