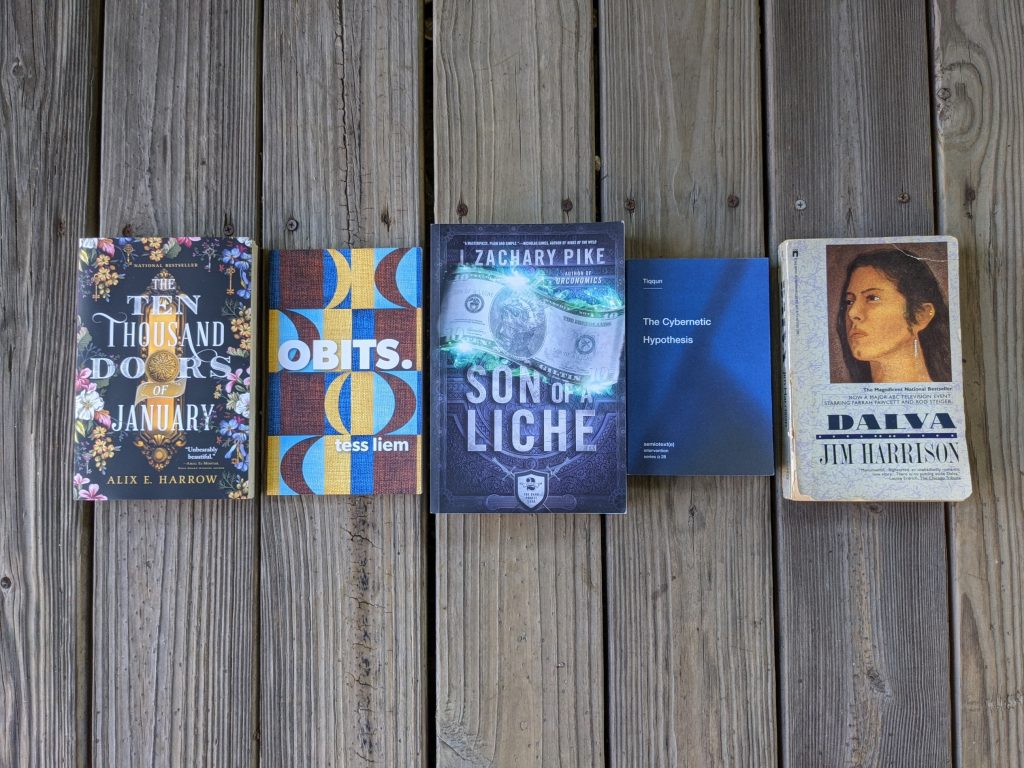 Considering how busy I was in June, this is not a bad reading list. I had a good mix of genres, with fantasy, poetry, critical theory, and literary fiction in the mix. I could have maybe snuck in one more book, but the mix of work scheduler and stress, life stress, family stress, and general burnout kept me from enjoying my free moments as well as I could have.
If you look closely, you will see that my copy of Dalva is quite worn. Both front and back covers are attached by the tiniest remnant of the original adhesive, and the pages within are quite yellowed. I purchased this copy when I worked at Schuler Books and Music, sometime around 1996 or 1997, I think. So it's at least 20 years old. I have read it at least half a dozen times, and loaned it out twice. All the damage to the book was done by me, hauling the book on vacation and to various cafes and offices over the years. I love this book unreservedly, and will likely pick up a replacement copy sometime this year.
As with last month, I didn't read any short fiction. This is beginning to bother me, and as I have a two-week vacation coming up, I will do my best to set aside time to correct this omission.
Books