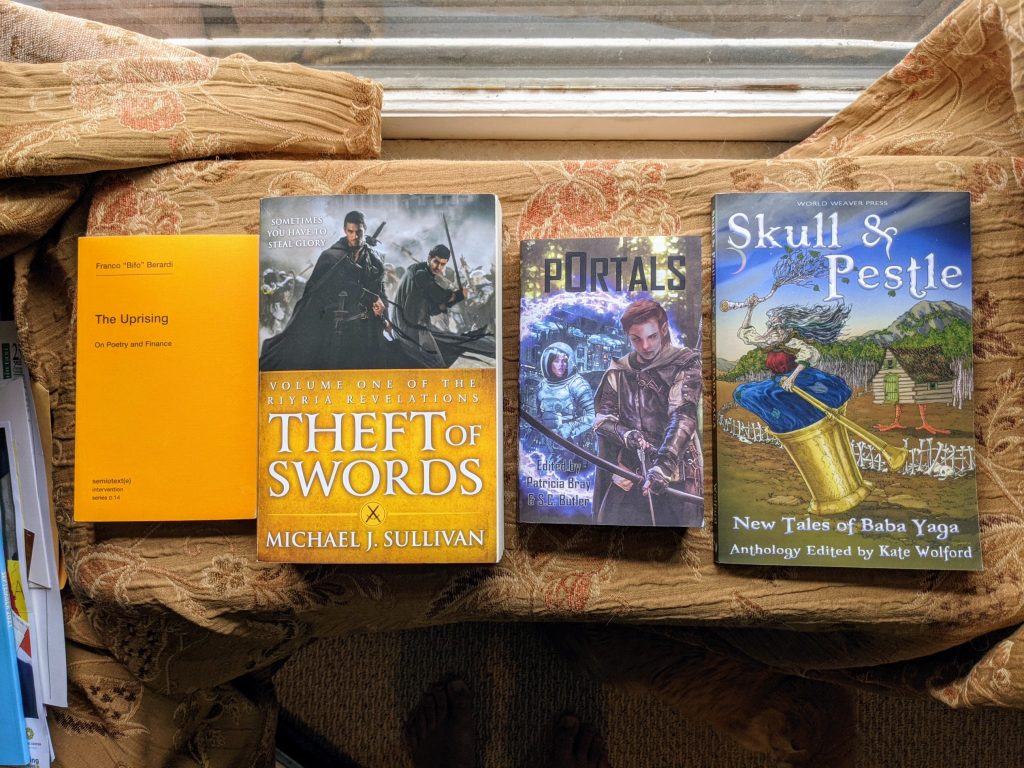 I finally dove back into short fiction this month, mostly thanks to three anthologies: Portals, Skull & Pestle, and Worlds of Light and Darkness. All three Are good reads and contain some hits and some misses, but overall the anthologies are well above average, so time spent reading through them was time well spent.
The Berardi was dense and complex, being critical theory, and seemed to lose focus at the end, though overall it had very important things to say and the knowledge contained therein will likely affect my world view in unexpected ways for some time to come.
Michael Sullivan's Theft of Swords was a rollicking good read, and I look forward to reading more of his work. Fortunately I have at least three other books by him on my TBR shelves.
Two of the short fiction authors in this list – Szmerelda Shanel and Jessamy Corob Cook – have no personal web presence that I could find, so I included links to their entries at the Internet Speculative Fiction Database instead.
Books
Short Prose