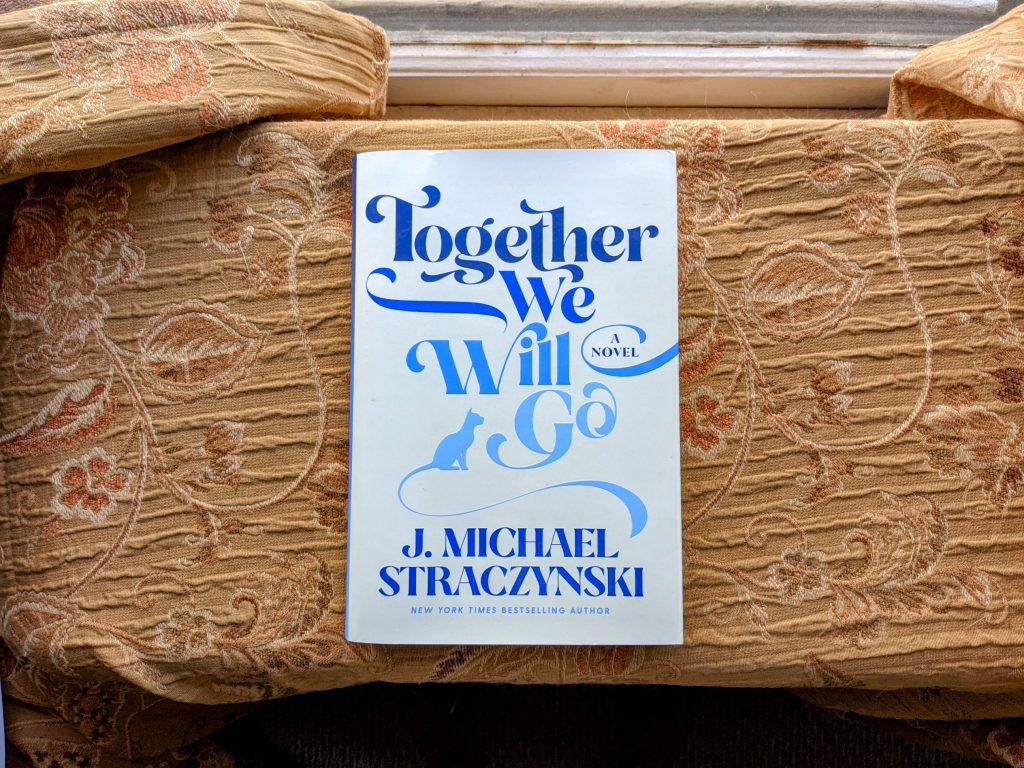 The only book to arrive this week is Together We Will Go by J. Michael Straczynski, which I picked up from Books and Mortar, the best bookstore in Grand Rapids. I have been a fan of Straczynski since I watched the first episode of Babylon 5. I have read and enjoyed many of his comics (Rising Stars, Amazing Spider-Man, Thor, et. al.) as well as his recent memoir Becoming Superman, so I have high hopes for this, his first mainstream fiction novel.
In reading news, I finished Portals, and it was pretty good! The stories were wide-ranging in subject and (sub) genre, but they tended to be better than average, with several being very good, and only one or two feeling like clunkers. Once again, the team at Zombies Need Brains has turned out a solid, enjoyable anthology.
I am now working my way through Skull & Pestle: New Tales of Baba Yaga, published by World Weaver Press. Back in early 2018 I wrote most of a story which I intended to submit to this anthology, but as I was in the beginning couple of months of a new relationship at the time, my priorities were elsewhere. So I never completed the story, but on a recent re-read I felt that what I had written still had promise, so I may finish it one day and see if I can find it a home somewhere.
In writing news, I don't have much new to report. After transcribing my National Poetry Month poems last week, I spent some time this week organizing my poetry folder on Google Drive. This included linking each of the poems to a master list and adding tags for the type and theme of the poem, as well as a few keywords to help me find appropriate poems for themed calls for submissions, in case any of these ever move beyond first-draft status.
With the arrival of September in three days, I plan to start writing a new short story for an anthology which has a submission deadline of December 31. Four months should be enough time, I think.