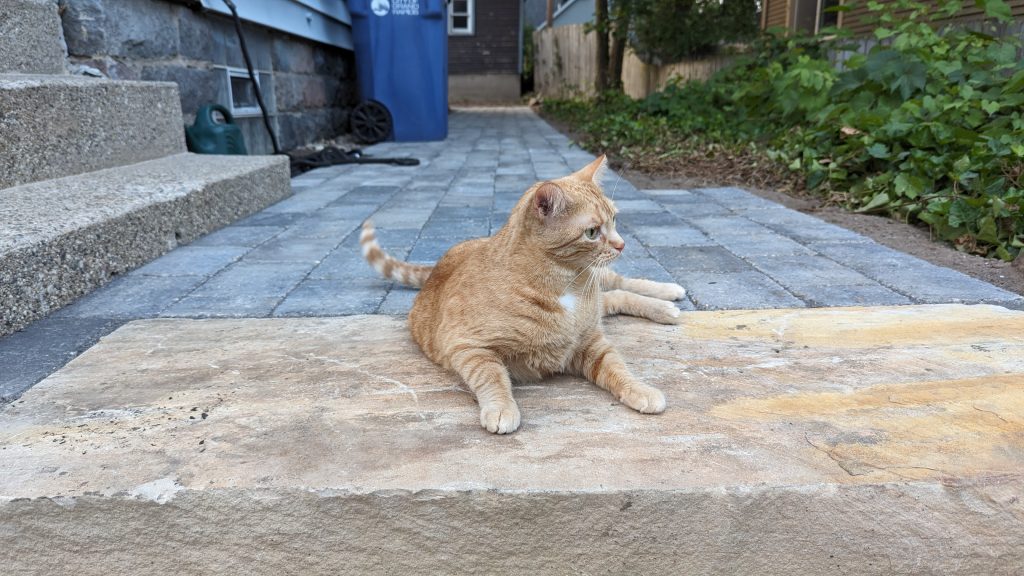 Well it's been a crazy couple of months here at the Library of Winkelman Abbey. A major landscaping project took up most of May and June, with the final brick laid on June 28. I am on an extremely busy project at work which will keep me occupied through July 2024, and Zyra and I took a whirlwind trip around Lake Michigan, stopping in Chicago, Madison, Marquette, and Sault Ste. Marie. We saw several people who we have missed dearly, and while the break in the routine was much-needed, it was a lot of driving. Well over 1,200 miles in five days.
All of which is to say, my writing time since the Equinox has been basically non-existent.
But I have this week off from work, and am spending as much time as I can sitting on the porch with books and cats and various drinks and snacks. Therefore this is a week for recovery.
Since November 2022 (NaNoWriMo) I have written practically nothing, other than infrequent blog posts and almost-daily journaling. In past years I would have a pile of poetry, short stories, essays, etc. scattered around my house, laptop and brain. This year, that was not the case.
For a time I thought it might be an after-effect of contracting COVID back in January, but my newest theory is this:
For my entire adult life writing has been a social activity. I started when I worked at Schuler Books, sharing ideas with my cow-orkers and participating in weekly group discussions and writing groups. We were a mutually reinforcing, ever-evolving group of creative and talented weirdos, and we always had something new in the works.
Somewhere in the early 2000s, well after leaving the bookstore, the writing began to taper off, though I kept up with the journaling, and when blogging became A Thing I took to it like crazy (note that the archives on this site go back to 1999).
In November 2013, at the tail end of a profoundly hellish couple of years, I participated in my first NaNoWriMo, and joined a local writing group. This turned into five years of running Caffeinated Press, and though I was busier than ever before in my life, I still found plenty of time and energy to write creatively.
This was because, again, I was surrounded with creative people engaged in creative work, feeding off of that energy and contributing to it as part of multiple writing groups and projects.
For obvious reasons, social interaction here is 2023 is a much different thing than it was in 2018. And I am in a long-term relationship, and I am in my mid-fifties, and the world is a different place than it was five years ago. And I am a much different person than I was five years ago.
One of the biggest personal changes is that I have almost no solitude any more. My time to myself is measured in minutes, where it used to be measured in days. Therefore the thought of adding more interactions with people fills me with anxiety. Yet my writing habits of the past thirty years are tightly tied to being part of a writing community. Groups like IWSG are helpful but limited; for me, there are too many spatial, temporal, and digital interfaces between the participants to cultivate a sense of community like back in The Old Days.
But time only moves in one direction (for most of us, anyway), and having had the above realization, and having thought it through, now I can begin to do something about it. Time to get back to work.
The Insecure Writer's Support Group question for July 2023 is: 99% of my story ideas come from dreams. Where do yours predominantly come from?
My story ideas can come from almost anywhere. Most common is from being out in the world, talking to people or walking the streets of Grand Rapids, or sitting in a cafe or relaxing at the beach. Which is to say that most of my ideas come from those moments when I don't have much else going on, and have the time and brain-space to follow a thought far enough to turn it into the seed of a story or poem.
That doesn't mean that I have time to write the idea down; simply that the idea exists. If I remember it long enough to write it down, it is probably something worth exploring.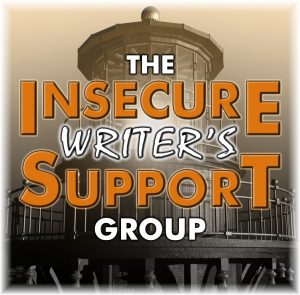 The Insecure Writer's Support Group
is a community dedicated to encouraging
and supporting insecure writers
in all phases of their careers.