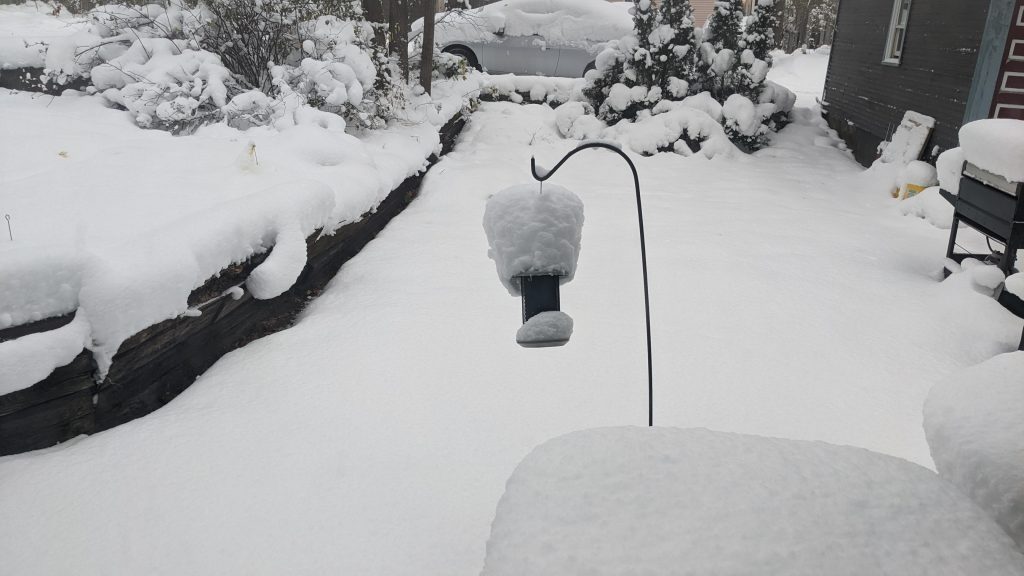 Brief update this week, on account of I have a very full plate.
No new book arrived this week, so here is a photo of the bird feeder outside my dining room window, before half again that much snow was added to the pile. It's been a wacky couple of days here, weather-wise.
In reading news, I just finished Jim C. Hines' Terminal Peace, and it is really good! A fine conclusion to a fun trilogy.
In writing news, I am fast approaching 50,000 words in my NaNoWriMo 2022 story Cacophonous. I expect to "win" before Thanksgiving, and possibly finish the draft by the beginning of December. And writing at this pace is turning my brain to mush.