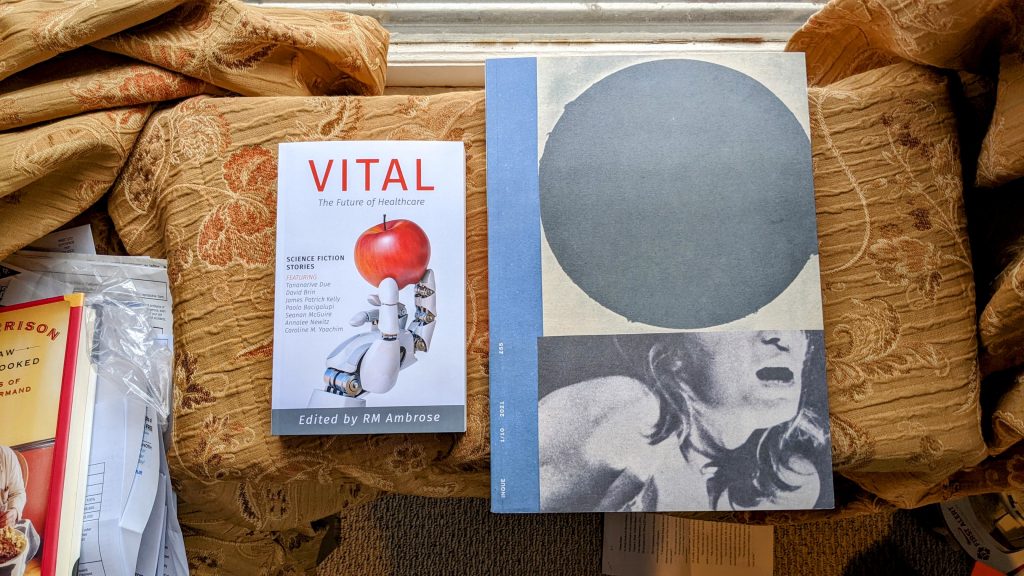 Brief update. Too tired and burned out to throw a lot of detail into this week's post.
one book and one magazine arrived in the past week.
First up is Vital: The Future of Healthcare, an anthology of speculative stories about what health care might look like in the coming months, years and decades. This was another of the delayed Kickstarter rewards I have written about previously, and once again, no harm and no foul, here in the middle of an ongoing pandemic.
Next is issue 1 of Inque Magazine, from another Kickstarter campaign. Yes, that is a literary journal. And yes, it is that big.
In reading news, I read Jim Harrison's collection of food writing The Raw and the Cooked. This was prompted by the release last week (and my receipt of) of Harrison's Complete Poems. I am also making good progress with Graeber's Debt: The First 5,000 Years and Dostoevsky's The Eternal Husband and Other Stories. I feel confident that I will complete them this month, which will give me time to get caught up on my genre fiction in the run up to ConFusion 2022, assuming the upsurge in COVID doesn't cause the con to be cancelled again.
In writing news, there is not a lot happening other than journaling, thanks to a general malaise. I have a lot of great ideas, but right now the though of writing them down exhausts me.